Study Abroad Peer Mentors
Study Abroad Peer Mentors
Peer mentors are a group of undergraduate student volunteers that have studied abroad during their time at SLU. If you have any questions regarding study abroad, these are the people to reach out too! All peer mentors have unique skills and experiences that can help you with whatever you need.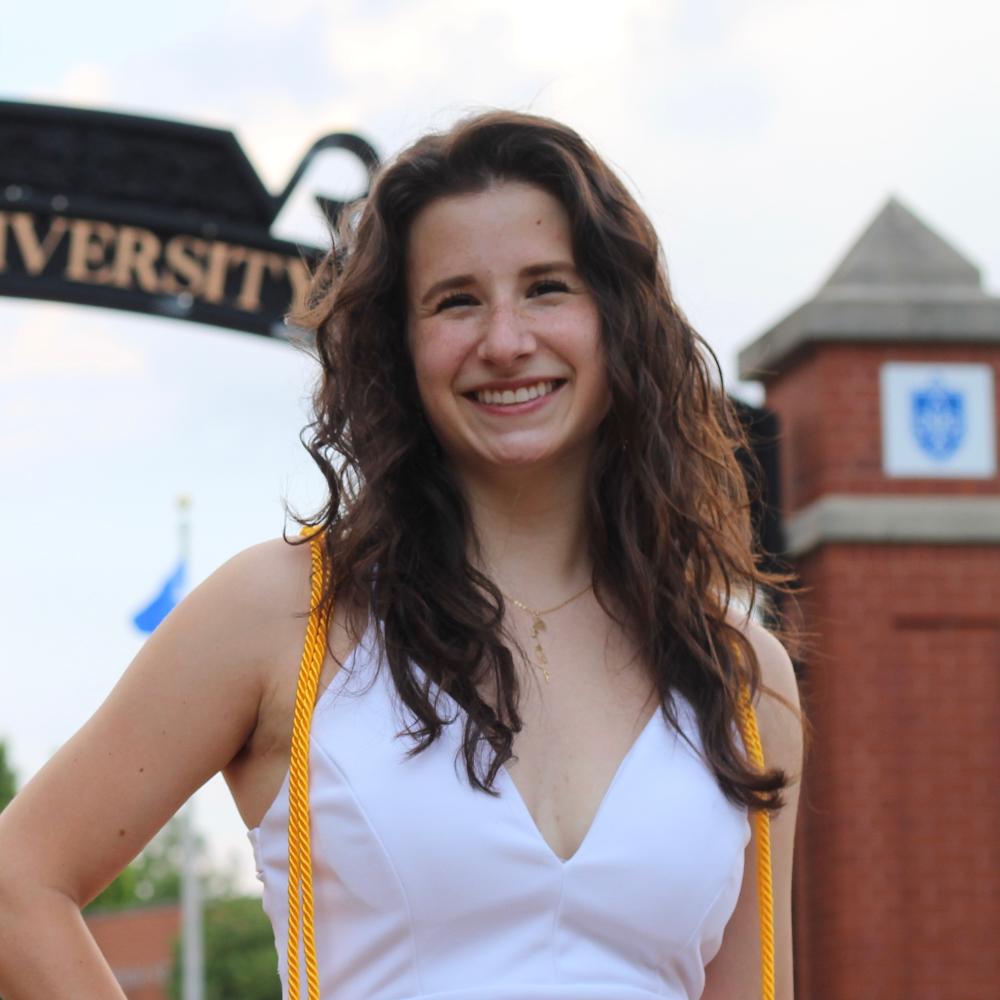 Kayla Dalisay: Graduate - Physical Therapy (Exercise Science)
Kayla is our office Study Abroad Peer Mentor Coordinator and has studied abroad in Spain for a full academic year. She lived with two different host families in Sol and Arguelles. While living abroad she held an online job while taking weekend trips to 16 different countries and several cities all over Spain. She has applied for a visa on her own as well as through the SLU Visa program and is very familiar with both processes. She has also traveled on her own to several countries such as Peru, Greece, and Croatia. Kayla is happy to chat and answer any questions about anything such as language barriers, working abroad, finances abroad, and so much more!
Ways to Contact Kayla
Email: Kayla.Dalisay@slu.edu
Text/WhatsApp: +1-630-803-1232
Instagram: @Kayla.Dalisay28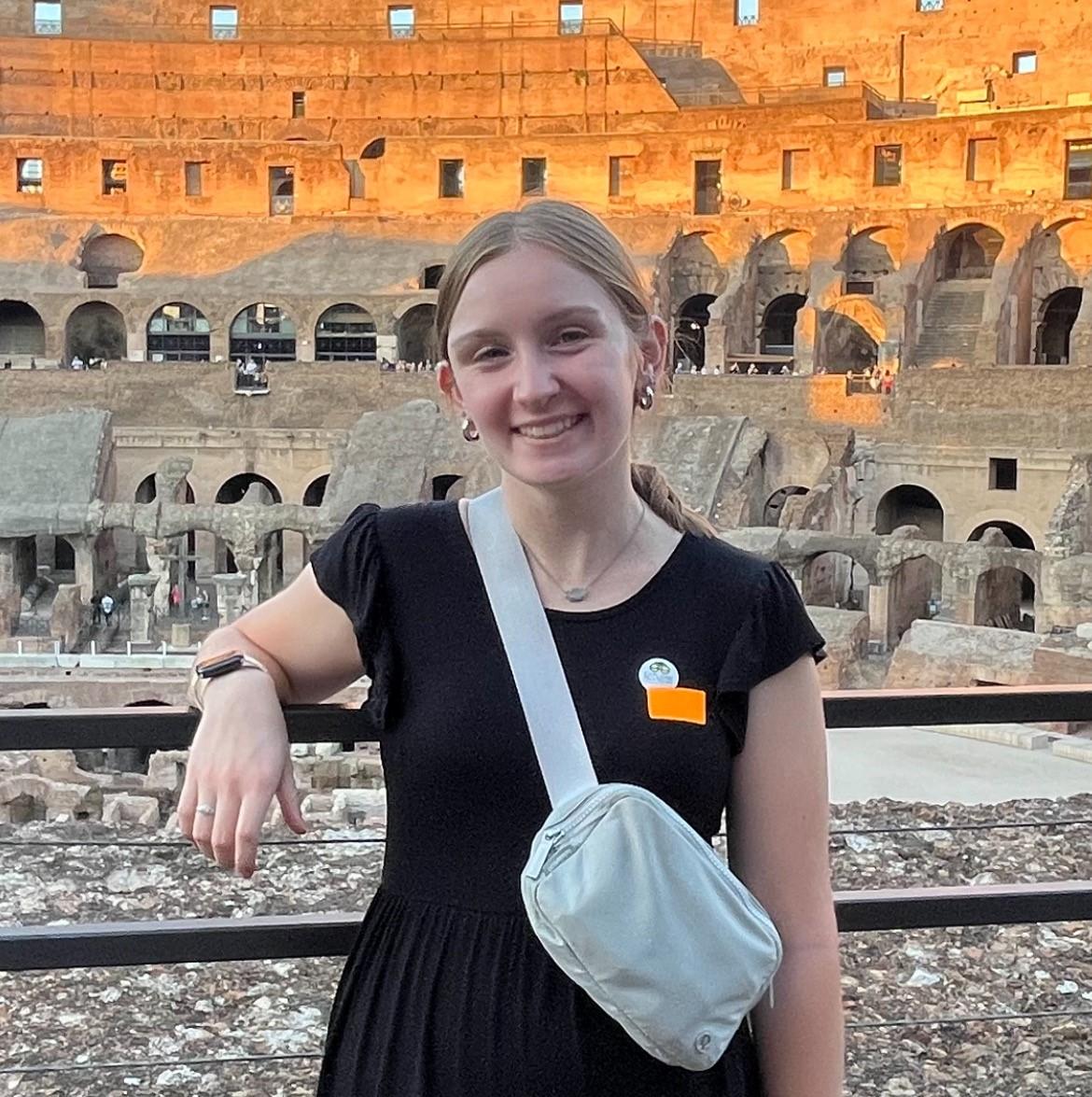 Elise Bollard: Junior - Physical Therapy (Exercise Science)
Elise studied abroad in Rome during the fall 2022 semester through Loyola's John Felice Rome Center program. While abroad, she lived in dorm style housing on the Rome campus. She traveled to 11 countries and 21 different cities throughout Europe during her time abroad. Her favorite trips were Ireland and a solo trip in Paris! She is studying exercise science in the physical therapy program with a minor in psychology. Elise is excited to answer any questions about the visa process, studying abroad as a physical therapy student, language barriers, or the John Felice Rome Center!

Ways to Contact Elise
Email: elise.bollard@slu.edu
Text/WhatsApp: (224)330-0566
Instagram: elise.bollard



Colleen Chulick: Senior - Finance (Concentration in Real Estate)
Colleen is a peer mentor who studied abroad in Rome for the Spring semester of 2023. She lived in an on campus dorm with a random roommate. She traveled to a total of 9 different countries during her time in Europe. She did 2 weeks of solo traveling around Italy after her semester ended. Colleen would love to talk and answer any questions about studying, living, paying for, and preparing for studying abroad!

Ways to Contact Colleen
Email: colleen.chulick@slu.edu
Text/WhatsApp:
Instagram: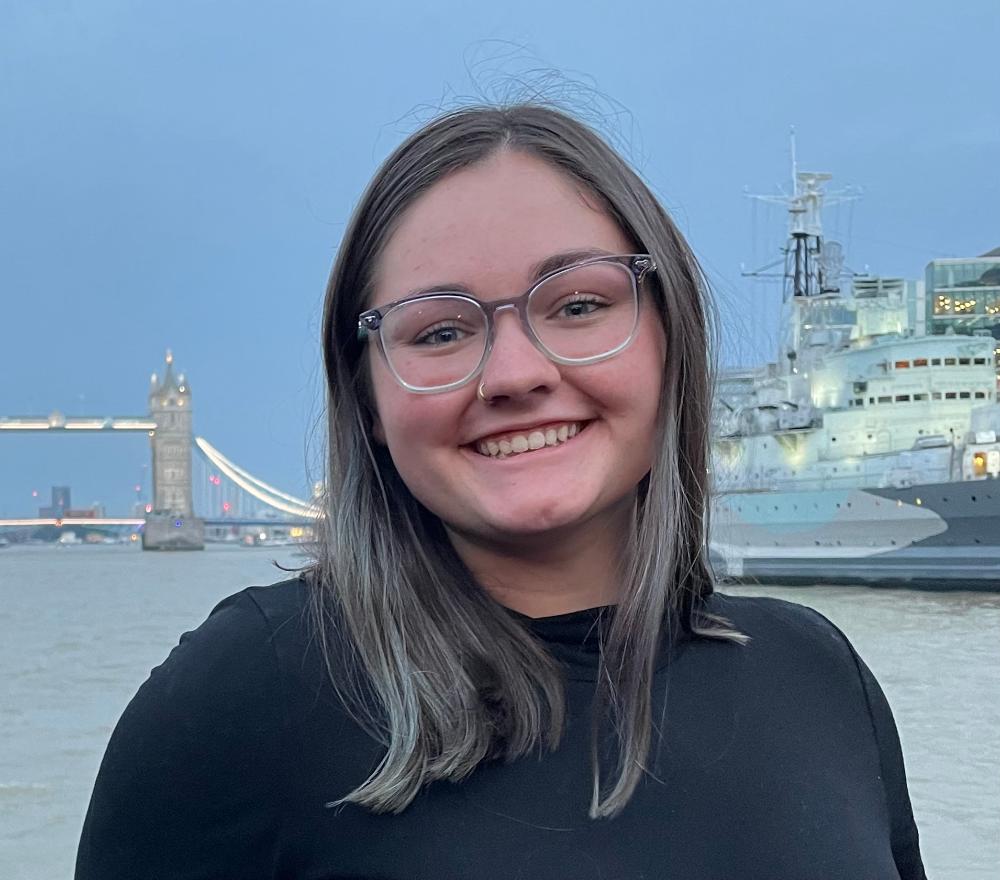 Abbey Counts: Senior - Communication
Abbey studied abroad in London, United Kingdom in the fall of 2022 through the Fordham Liberal Arts Program. The Fordham London program is ideal for any student who wants to live in an off-campus apartment in the heart of the city with roommates. Fordham does a fantastic job of incorporating the city into all their courses so that students get the best of their education and time abroad.

While abroad, Abbey added 12 more countries to her growing list, and genuinely enjoyed solo-travelling and backpacking. This allowed her to grow even more independent while learning and appreciating the beauty of each unique place. Some of the countries she visited outside the U.K. were Belgium, Austria, Hungary and the Czech Republic. Abbey would love to be of help for anything related to solo-travelling, budgeting, or living in London!

Ways to Contact Abbey
Email: abbey.counts@slu.edu
Text/WhatsApp: +1-618-578-7337
Instagram: @Yebbatravels or @Abbeycounts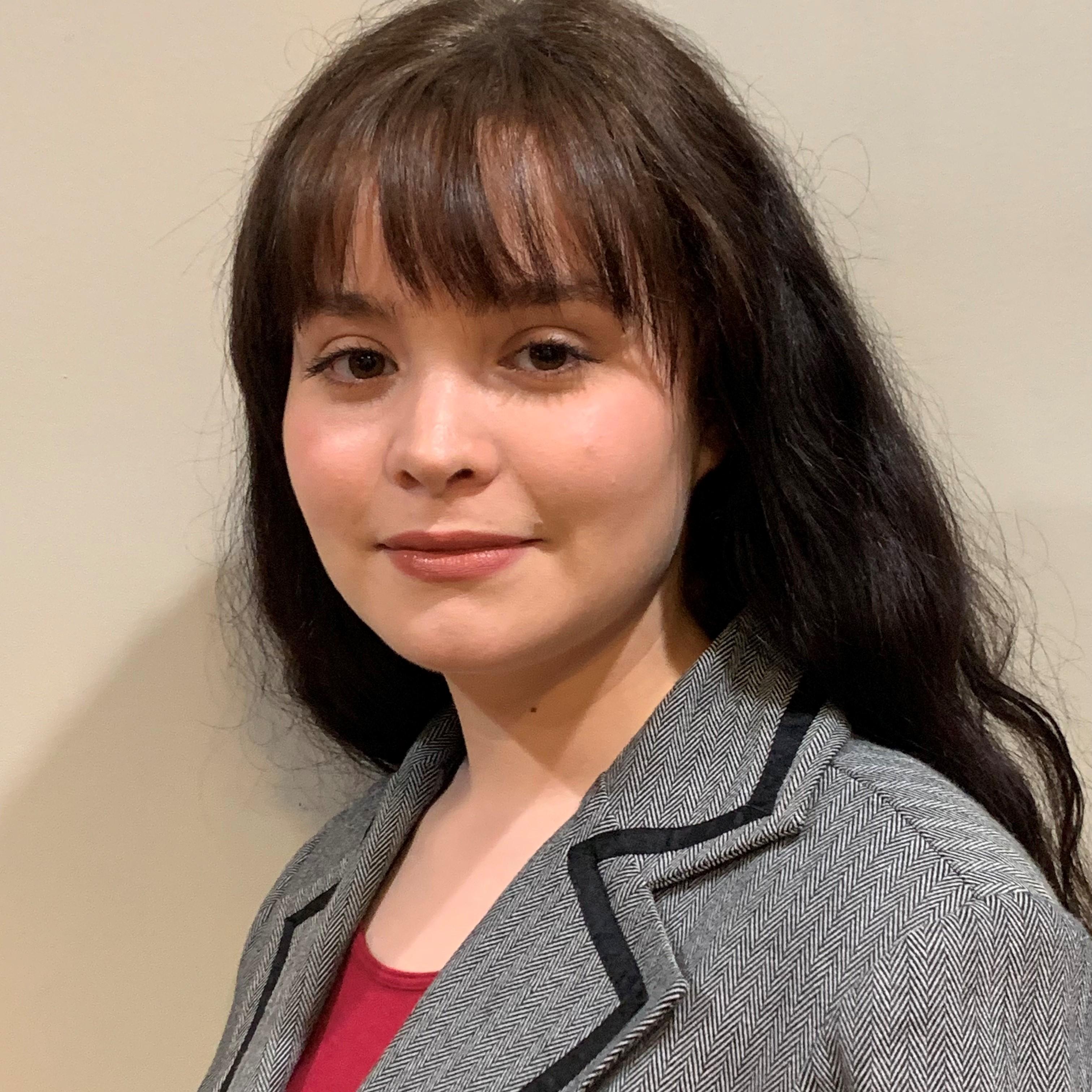 Mishelska Gonzalez: Senior - International Business
Mishelska (she/her) is a senior with a majors in international business, marketing, and international studies. She studied abroad in Seoul, South Korea at Sogang University during the fall semester of 2022. While in Seoul, she lived in a dorm on campus where breakfast and dinner were provided six out of seven days a week. She also traveled to multiple places within Korea as well as to Japan. She is happy to answer any questions including but not limited to navigating the Korean public transportation system, language barriers, and the student visa process as well as about Sogang University and dorm life.

Ways to Contact Mishelska
Email: mishelska.gonzalez@slu.edu
Text/Whatsapp: +1 (314) 397-5258
Instagram: la_chatagonzalez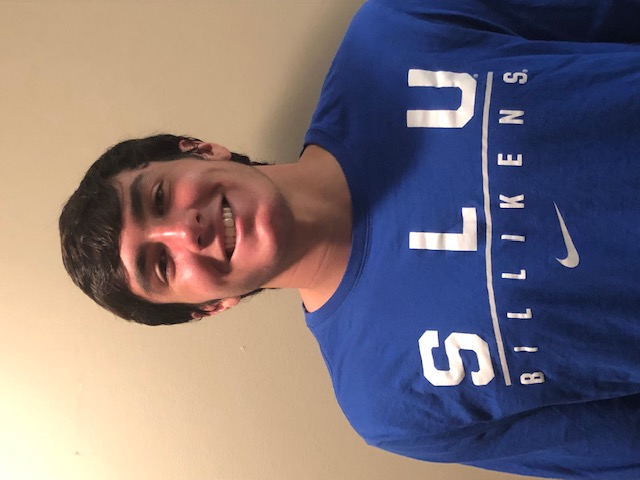 Chris Hays: Junior - Public Health (Minor in International Studies)
Chris (he/him) is entering his third year at SLU, and his first year as an Abroad Peer Mentor. He studied one semester in Växjö, Sweden, where he lived in a single apartment. This accommodation was in a great location, where it was just a short walk/bike ride from both the city center and campus. Linnaeus University has a bustling international community, while remaining a home for many Swedish students as well. While abroad, Chris became passionate about environmentalism, something he credits to both the city of Växjö and Linnaeus University, which both have a strong focus on sustainability. Chris's favorite part of Swedish culture is the work/life balance and low-stress approach to life. If you are looking to travel to a bigger city, Växjö is about two and a half hours from Copenhagen, and three and a half hours from both Stockholm and Gothenburg. Chris loved his experience, and he would love to share more about it with interested students. He absolutely recommends studying in Sweden if you're able to handle the cold weather!
Ways to Contact Chris
Email: chris.hays@slu.edu
Text/WhatsApp:
Instagram:
Alfredo MacLaughlin: Senior - Psychology
Alfredo studied abroad in Scotland for a semester. He lived in the student accommodations on the Paisley campus at the University of the West of Scotland. He worked on psychology research with the university faculty during his time abroad. Alfredo is happy to chat about the different school system, culture, travel spots, and anything else related to studying abroad!
Ways to Contact Alfredo
Email: alfredo.maclaughlin@slu.edu
Text/WhatsApp:
Instagram: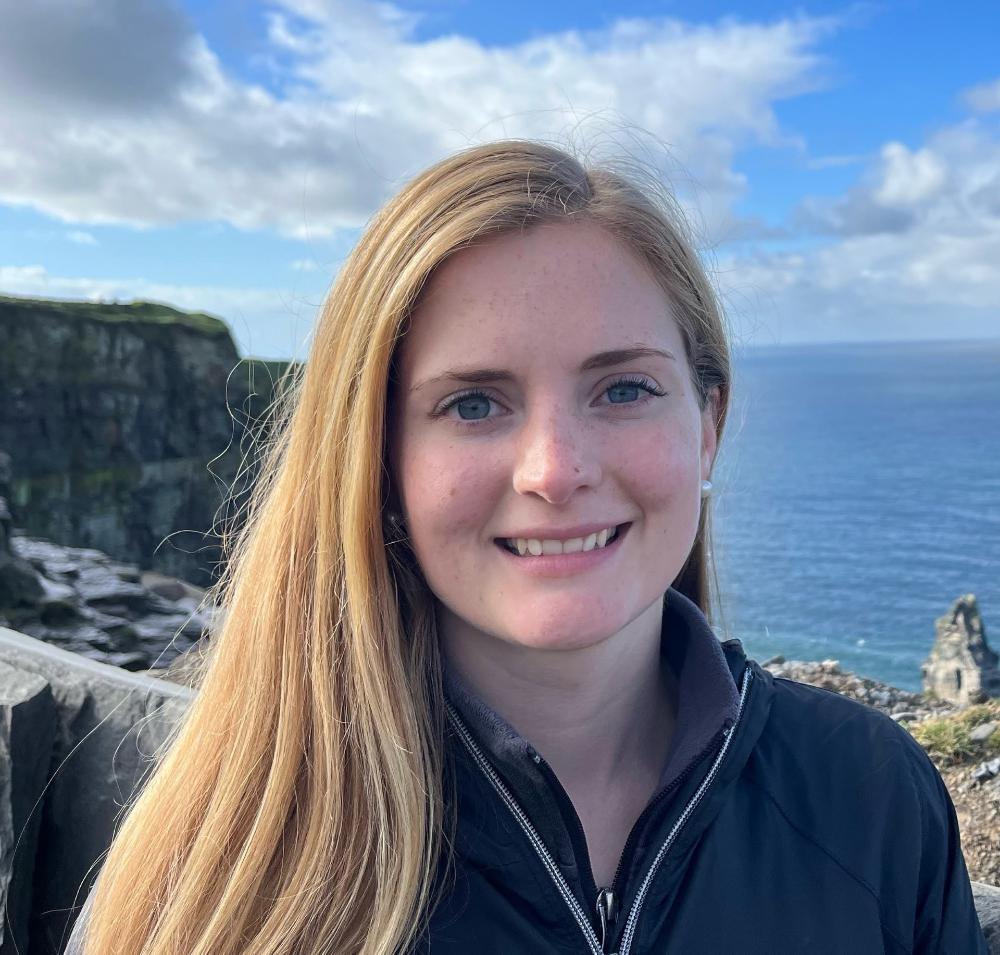 Meaghan McGee: Senior - Physical Therapy (Exercise Science) (Minor in Special Education)
Meaghan (she/her) is a student in the PT program who studied abroad in Galway, Ireland for one semester. While in Galway she lived in an apartment in the city center with other SLU students. One of her favorite things about Galway was how easy it was to explore the city on foot, and she would love to share her favorite Galway spots! In her free time, she explored Ireland and traveled to 8 other countries. Meaghan would love to talk about the classes she took and the registration process, finances abroad, and transportation in Ireland, and any other questions you may have about your study abroad experience!
Ways to Contact Meaghan
Email: meaghan.mcgee@slu.edu
Text/Whatsapp:
Instagram:
Anthony Ogliore: Junior - Healthcare Management and Art History
Bio
Ways to Contact Anthony
Email: anthony.ogliore@slu.edu
Text/Whatsapp:
Instagram:
Sophie Trad: Junior - Speech, Language and Hearing Sciences (Minor in Sports Business)
My name is Sophie Trad (she/her), a junior at SLU! I studied abroad in Sorrento, Italy for the spring of 2023. I stayed in a shared apartment with two roommates, a 5 minute walk to school and a 5 minute walk to the main Piazza (Plaza) of town. While living abroad, I traveled to numerous countries and regions across Italy, my most favorite being Sorrento itself! I applied for a Visa on my own and am very familiar with the Italian Visa process. Additionally, I traveled on my own to London and Sicily, both of which challenged me mentally but were the most rewarding and gorgeous places I visited. I am happy to chat and help about anything abroad related such as homesickness, making friends, immersion of the culture, and more!
Ways to Contact Sophie
Email: sophie.trad@slu.edu
Text/WhatsApp:
Instagram: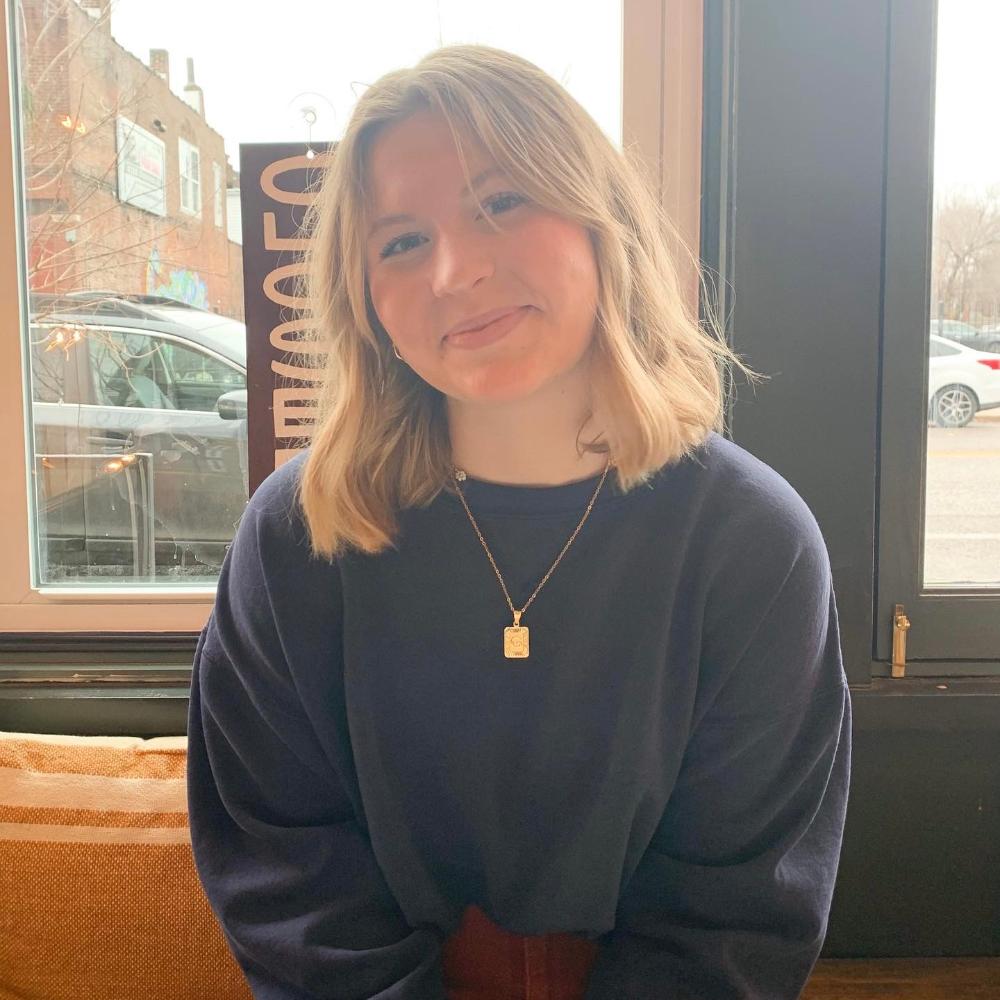 Grace Turner: Junior - Women's and Gender Studies (Minor in Communications and Creative Writing)
Grace is a Women's and Gender Studies major and Communications minor. She studied abroad in Galway, Ireland in the Spring semester of 2023 where she lived in an apartment that was a 25 minute walk to campus. She lived with one other SLU student and three Irish students attending the National University of Ireland, Galway. Galway is a super walkable city, but she had to learn very quickly to always be prepared for getting caught in the rain when leaving the house. Her favorite trips outside of Ireland were Italy and Switzerland and her favorite travel experience was a wine tour of the Tuscan countryside. Grace would love to be someone who students can talk to about studying abroad outside of Madrid's program, staying in hostels, navigating transportation when visiting other countries, and all things Galway!
Ways to Contact Grace
Email: grace.o.turner@slu.edu
Text/WhatsApp:
Instagram: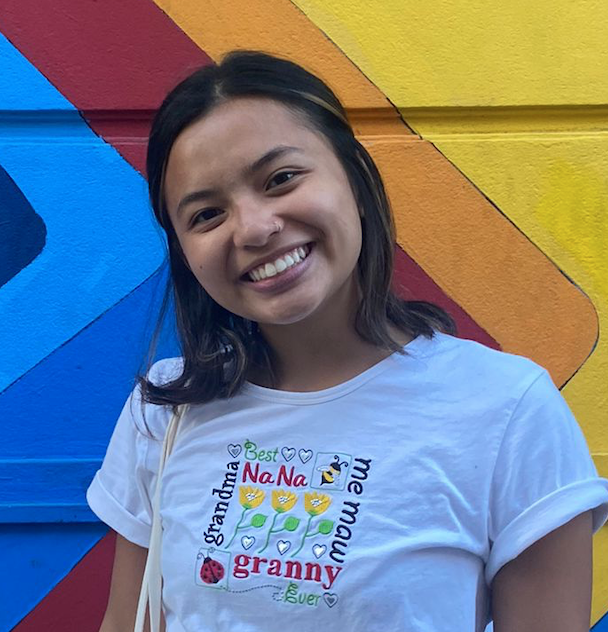 Monique Maerilyn Valdepenas: Junior - SLHS and Spanish
Monique (she/her) is a junior double majoring in SLHS and Spanish. She was abroad in Santiago, Chile for 6 months. She lived with a host family and is very familiar with the application process, as well as other housing options in Santiago. She arrived 2 months before the start of the Chilean semester (March to July) where she travelled to the south of Chile with her host family and to the Chilean and Argentinian sides of Patagonia. During the school year she took Spanish intensive, poverty and development, language and cognition, and theatre classes, all taught in Spanish. Monique is happy to help with any doubts about language barriers, finances, planning trips in South America, and with any other questions you might have!
Ways to Contact Monique
Email: moniquemaerilyn.valdepenas@slu.edu
Text/WhatsApp:
Instagram: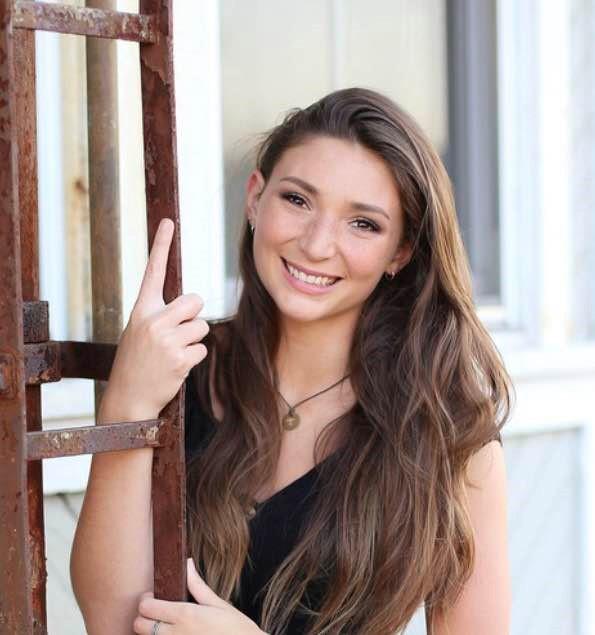 Kasey Whipple: Senior - Psychology (Minor in Human Resource Management and German)
Kasey (she/her) studied abroad in Vienna, Austria through the Webster University program. She lived in a hotel/dorm in a single room with a shared kitchen. Her major is psychology, and she is pursuing minors in German studies and human resource management. When going abroad she applied for a German visa on her own. She traveled to 10 different countries in Europe during her time abroad, both solo and with friends from several different study abroad programs. Kasey welcomes any questions about cultural differences, adjusting to living alone, making friends when you don't know anyone in your host country, or just to talk!
Ways to Contact Kasey
Email: kasey.whipple@slu.edu
Text/Whatsapp: +1(618)-308-7147
Instagram: kasey.whipple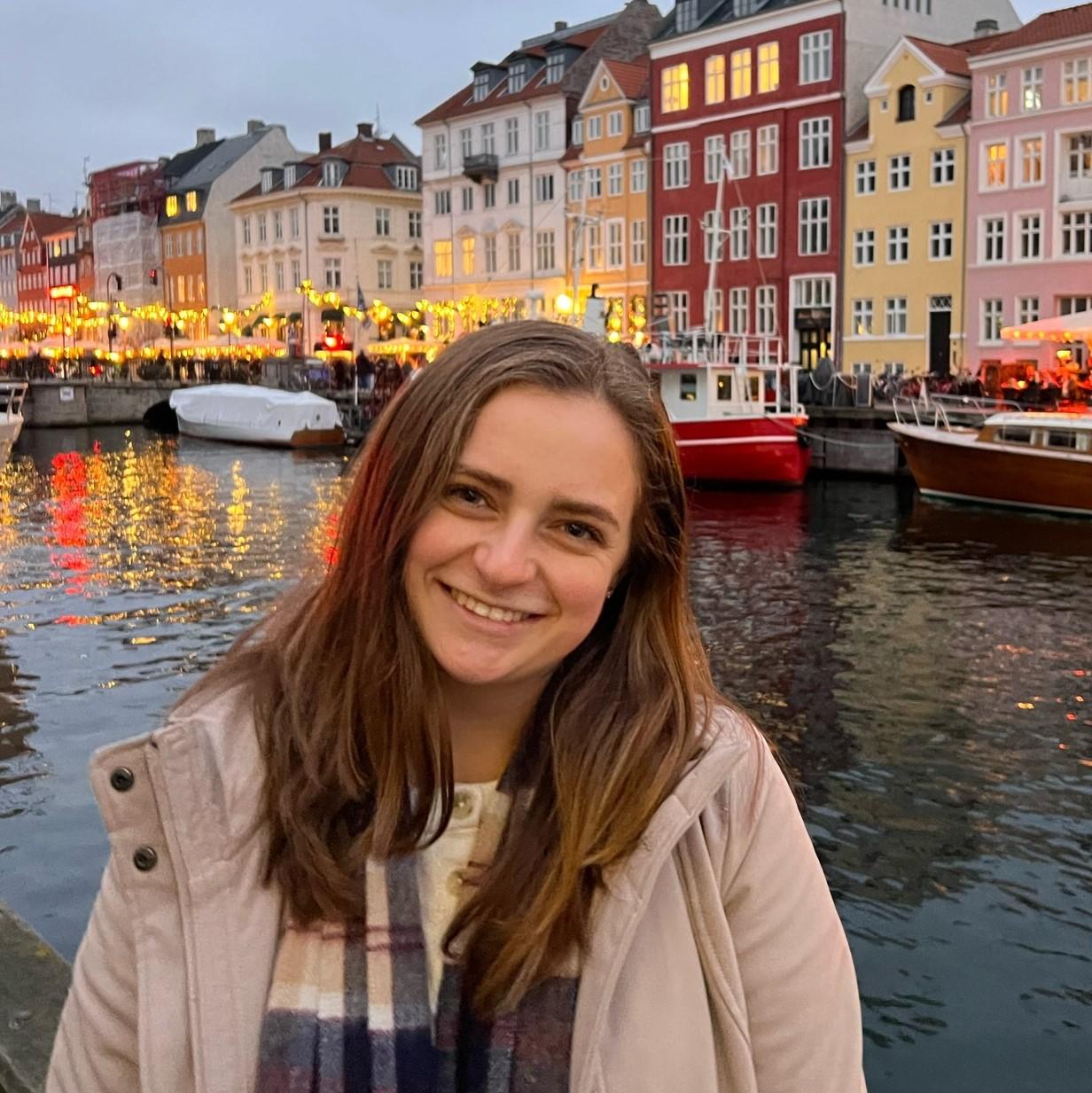 Michelle Yakim: Senior - Economics (Business)
Michelle studied abroad in London, England with Fordham University Gabelli School of Business during the fall semester of 2022. Michelle is an economics major in the business school on the pre-law track and is involved in sorority life, as well. She lived in a flat in Clerkenwell, London with 5 other girls. While there, she traveled to 10 countries on her own, with friends, and meeting friends there; favorite destinations include Vatican City, Dublin, and Copenhagen. Her most memorable experience was being at Buckingham Palace the night Queen Elizabeth II passed and seeing her final resting place at Windsor Castle. Michelle spent her free time taking walks in St. James' Park and taking the train to cities throughout the United Kingdom. Michelle is excited to share her experiences, lessons learned, and helpful tips for studying abroad!
Ways to Contact Michelle
Email: michelle.yakim@slu.edu
Text/WhatsApp: (412) 228-7766
Instagram: _michelleyakim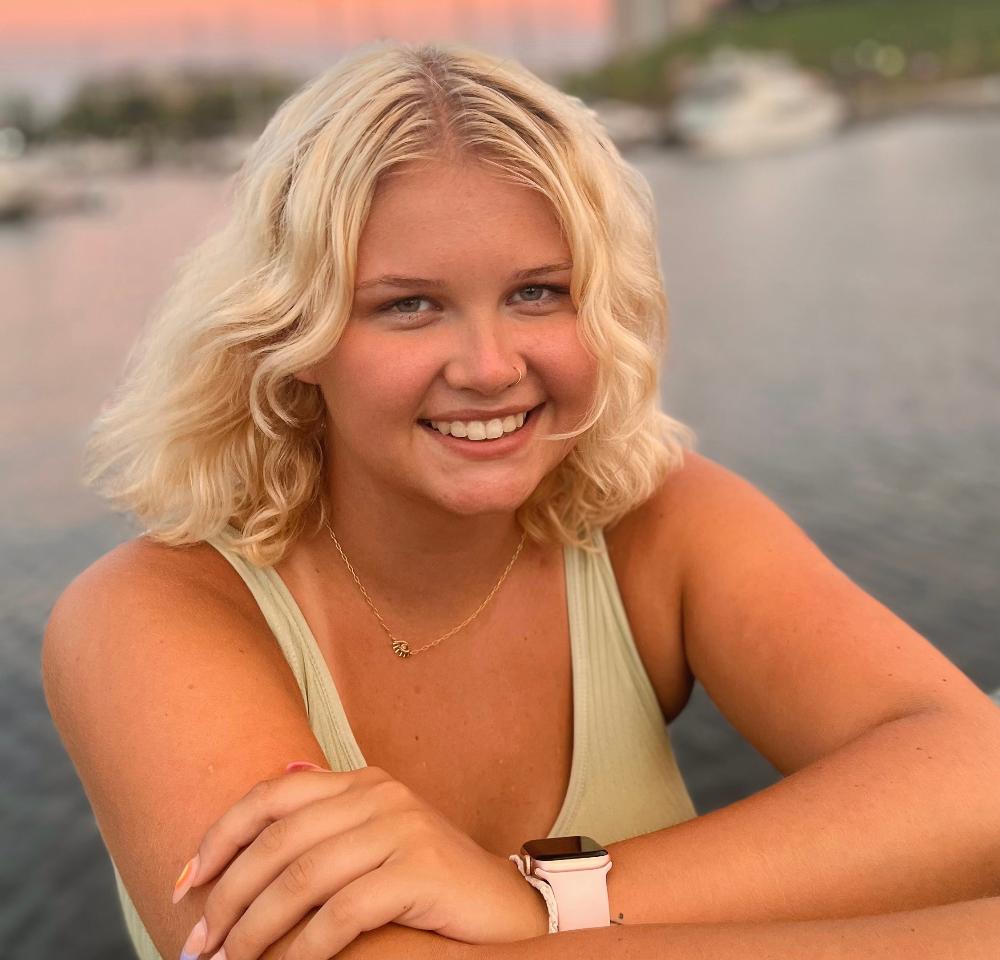 Mariya Yasinovska: Junior - English (Minor in Psychology and Communication)
Mariya has studied abroad for a semester in Greece. She lived in an apartment in the heart of Athens with six other girls. While living abroad, she visited five European countries and five Greek islands, as well as other travel around the country. Mariya was born in Ukraine and has internationally travelled various times, to countries such as Germany, Austria, and Switzerland. Mariya is always happy to chat and answer any student questions on a variety if topics, such as questions about assimilation, culture differences, budgeting, Greek island hopping (this one might be a personal favorite).
Ways to Contact Mariya
Email: Mariya.Yasinovska@slu.edu
Text/WhatsApp:
Instagram: